The first thing to recognize is that a man becomes a Freemason only through his own volition. We do not solicit members!
When a man makes his application the decision as to his acceptance rests with the Lodge members. If a man has some thought of becoming a Freemason he should approach a friend whom he knows to be a Mason, who will explain the process.
Langley Lodge is located in Langley, British Columbia. However, we are willing to help any man anywhere in the world become a Freemason. We invite men who are interesting in learning more about or joining Masonry to contact us with any further questions. For those who are certain in their decision to join Freemasonry, we are happy to assist you by providing the knowledge, resources and connections you need in order to do so.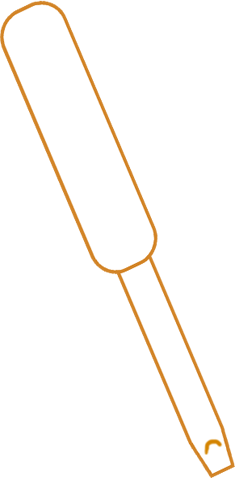 What is required to become a Freemason?
To join Langley Lodge, you must have the following qualifications. (The only variables that may be different depending on where you live in the world are age and residency.) To join Freemasonry in British Columbia, you must:
A man
The ability to read and write in English
The full age of 21 years
Possess a belief in a supreme being, in whatever form or name
Be a resident of British Columbia/Yukon for the previous six (6) months
Having resided within the jurisdiction of the constituent lodge for the previous six (6) months
Be of good moral character
Be a Man:
The most commonly questioned of these qualifications is why women cannot join Freemasonry. While to some this rule seems chauvinistic and archaic, we prefer to see it as an equitable and respectful recognition of the benefits of gender-specific institutions. It is important to recognize the Masonic concordant body, the Order of the Eastern Star, which enables women to be included in the larger Masonic community. However, we do recognize that this is not true integration. The benefits of gender-specific organizations vary depending on the participant. Men joining Freemasonry have expressed the following as assets of gender exclusivity in the organization:
"It is great to have guy time"
Friendships with men are different than with women, generally lacking sexual tension, but always being relatable.
Male-only fraternal loyalty does not often or easily threaten romantic relationships involving women.
Freemasonry, by its very existence and from its earliest days, represents certain basic freedoms including freedom of association. The corollary to this freedom is the freedom to choose who to associate with.
It is important to understand that as part of joining Freemasonry, you're becoming part of a family to whom you mutually promise friendship and support.
Be of at least 21 Years of Age.
This requirement changes from grand jurisdiction to grand jurisdiction, however, the age within the British Columbia and Yukon jurisdiction is 21.
Possess Belief in a Supreme Being:
The only religious requirement of Freemasonry is that anyone petitioning the degrees of Freemasonry not be an Atheist. This is not to limit anyone's freedom of religion, but rather to ensure that its members believe that there is a power greater than themselves. Any person joining Freemasonry ought to believe that they are serving a higher calling, and that their actions have consequences that carry beyond the grave. It should also be known that Freemasonry is not a religion, though it does include religious principles, specifically from the Judeo-Christian traditions. While the Bible is one of the centerpieces of the Lodge and quotes from the Old and New Testament are recited in Lodge, it is not necessary that a Freemason be of any particular religion. At Langley Lodge, we have Jewish, Catholic, Muslim, Buddhist, Theist and Deist members. All traditions are equally accepted and respected as validly fulfilling the required belief in a supreme being.
Resident of British Columbia:
You must have been a full time resident of British Columbia or the Yukon for the previous 6 months.
Resided within the jurisdiction of the constituent lodge:
When joining Freemasonry, one ought to join a Lodge that is within an easy driving distance of their home. As such, that lodge will be part of a Grand Jurisdiction, which will require residency in their home province, country or commonwealth. You will also need to have been a resident within that jurisdiction for the last 6 months.
Be of Good Moral Character:
This last qualification is the most important. Rather than constructing stone buildings we are building towers of men and great frameworks of communities, because it is strength and support that will foster the prosperity of future generations. Being of good moral character is the most important qualification of becoming a Freemason; joining Freemasonry makes good men better. Upon petitioning to a Lodge, an investigation committee will be assigned by the Worshipful Master. The purpose of the committee is to interview the petitioner and their references to determine the candidate's motives for joining and to understand the nature of their character. The investigation committee reports their findings to the Lodge and, depending on the results, the Master Masons of the Lodge will vote on the new candidate's admission.
The Process of Joining
Langley Lodge
Initiation as a Freemason with Langley Lodge is a rare and sought-after privilege. In most years, there are only a handful of new initiates. Lodge Officers and Mentors can spend hundreds of heartfelt hours sharing the wisdom, joys, mysteries and discoveries of Freemasonry with you, and thus we are limited in the number of new Brethren we can admit each year.
Before you are formally proposed by the Membership Committee, there will be a number of informal meetings and discussions with you to ensure that both you and the Lodge will be well-served by your membership. You may also be asked to attend a number of Festive Boards (our post Lodge social) or other Masonic social functions in order to have an opportunity to meet the Brethren of the Lodge. If you continue to the formal membership petition stage, you will need two Lodge Brothers as sponsors. One of Freemasonry's greatest joys is to extend the fraternal hand of welcome to new Brothers, and social functions are the perfect way to find your sponsors!
Six Step Process
Langley Lodge has implemented a "Six Step Program" for interviewing those interested in joining the Craft. This is meant to help ensure a good fit for both the potential candidate, as well as the Lodge. The program is comprised of meetings over a coffee, small amounts of homework, literature to read, and finally a visit to the Lodge to visit the members in a social environment.
Fees
The initiation fee is $600.00. $300.00 on receipt of application of Petition and $300.00 before or on the night of Initiation.
© 2023 Langley Masons. All rights reserved.